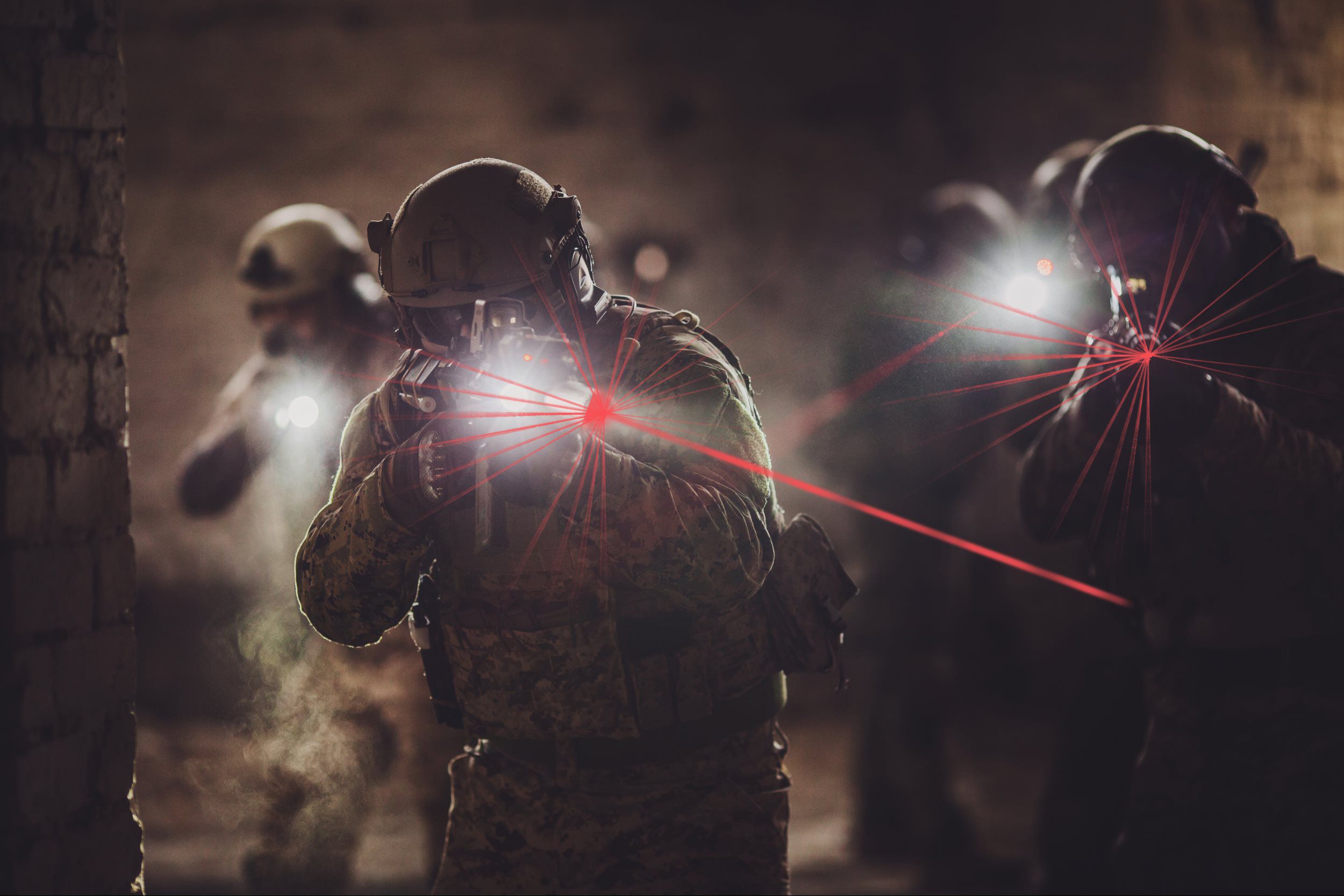 Idaho's best Laser tag, brought to your event
Get ready to immerse yourself in the exhilarating world of laser tag with Battle Rifle Pro – a treat for both seasoned enthusiasts and newcomers. Uniting the thrill of indoor and outdoor gaming, our state-of-the-art system offers an array of dynamic game modes and scenarios that guarantee endless family fun for all ages and electrifying activities for teenagers, ensuring everyone's enjoyment at your event!
Creating unforgettable laser tag experiences
At Idaho Battlefields, our mission is simple: To curate unforgettable experiences, positioning us as a top-tier attraction in Idaho for all ages. Our dynamic laser tag adventures guarantee family fun, captivate teenagers, and cater to engaging corporate events. With top-notch, high-quality laser tag equipment boasting advanced features for your battles, whether it's a birthday celebration, team-building endeavor, or an exhilarating day out, our commitment to delivering unparalleled excitement and exceptional customer service sets us apart as the ultimate choice.
At Idaho Battlefields, we offer a range of laser tag experiences and services to suit your needs. Our mobile "bring it to you" laser tag service is perfect for backyard parties, park events, and indoor spaces. We also offer tactical training programs for law enforcement, military, and security personnel, using our equipment to simulate real-life scenarios. Our customizable game scenarios allow us to tailor our laser tag experience to your preferences, ensuring that you have the ultimate laser tag experience.
what our players have to say
Looking for high-quality laser tag equipment with advanced features for your battles? Our weapons come equipped with a red dot sight in the scope for precision accuracy, as well as a shoulder strap that can be adjusted for comfortable carrying. Dots on the side of the gun above the LED screen show you how much life you have left, while the LED display screen tracks your kills. During gameplay, you'll wear a headband with sensors that light up to indicate which team you're on, and our utility boxes add an extra layer of excitement. 
answers to your questions
At Idaho Battlefields, safety is our top priority. We take all necessary measures to ensure a safe and enjoyable laser tag experience for everyone. Our equipment is regularly maintained and sanitized to ensure that it is in top condition, and we provide all necessary safety equipment and instruction to ensure that everyone stays safe during the game.
Get in touch with Idaho Battlefields